In El Salvador they say that nothing is more than 40 minutes away and it's just the traffic around San Salvador that might hold you up.
For most people, the only reason they've heard of El Salvador is the Oliver Stone film of the same name, which is set during the civil war in the 80's and 90's. There's been peace here since 1992 and tourism is still in its infancy.
Until relatively recently, security was a problem as gangs imported from the USA made it dangerous to go out at night. That seems to have been solved as thousands of gang members are behind bars and there's a new sense of freedom. That means that everywhere you go, you receive a fantastic welcome – there's no hassle and the locals seem genuinely surprised that you might want to visit their country.
San Salvador
The bustling capital of El Salvador, San Salvador, saw a major earthquake in 1986, so there's hardly anything left of the colonial city. Most of the churches have been rebuilt, but there are a handful of interesting early 20th-century buildings. Just outside the town is the memorial to the murdered and disappeared. A black wall has their names etched into the stone and it's still an important place of pilgrimage.
The Monsignor Romero City Tour visits locations linked to the life and legacy of Archbishop Oscar Romero. He was a crucial figure in the struggles of the civil war, taking the side of the poor and oppressed until he was assassinated in 1980 whilst holding mass in a chapel in a local hospital. Celebrated as a 20th Century Martyr, with a statue in Westminster Abbey, he's now canonized as a Saint.
Joya de Cerén
If you're coming to El Salvador to see Mayan ruins, then you might be sadly disappointed as they can't really compare to the sites in neighbouring Guatemala and Honduras. What's unique, however, is Joya de Cerén, the Pompeii of Mesoamerica. This was a small Mayan farming village, nestling in a fertile valley, until the nearby volcano of Loma Caldera decided to erupt in 590 AD. The inhabitants fled, leaving their houses and fields to be buried under 4-8 metres of volcanic ash.
12 structures have been excavated so far, and include living quarters, storehouses, workshops, kitchens, and a communal sauna. The volcanic eruption was so sudden that everyday Mayan life was frozen in time. Artefacts used for cooking, for storage, even for drinking chocolate, were found where they were left. Several cultivated fields containing maize plants and fruit trees have also been uncovered.
San Andres
Just five kilometres from Joya de Cerén, the San Andrés Archaeological Park is one of the largest pre-Hispanic centres in El Salvador, and was a regional capital between 600 and 900 AD. The site includes the Acropolis, which is an elevated square with pyramids and houses in the upper part. There is also a large square on the north side where other pyramids are located, including one in the form of a bell.
Tazumal Archaeological Park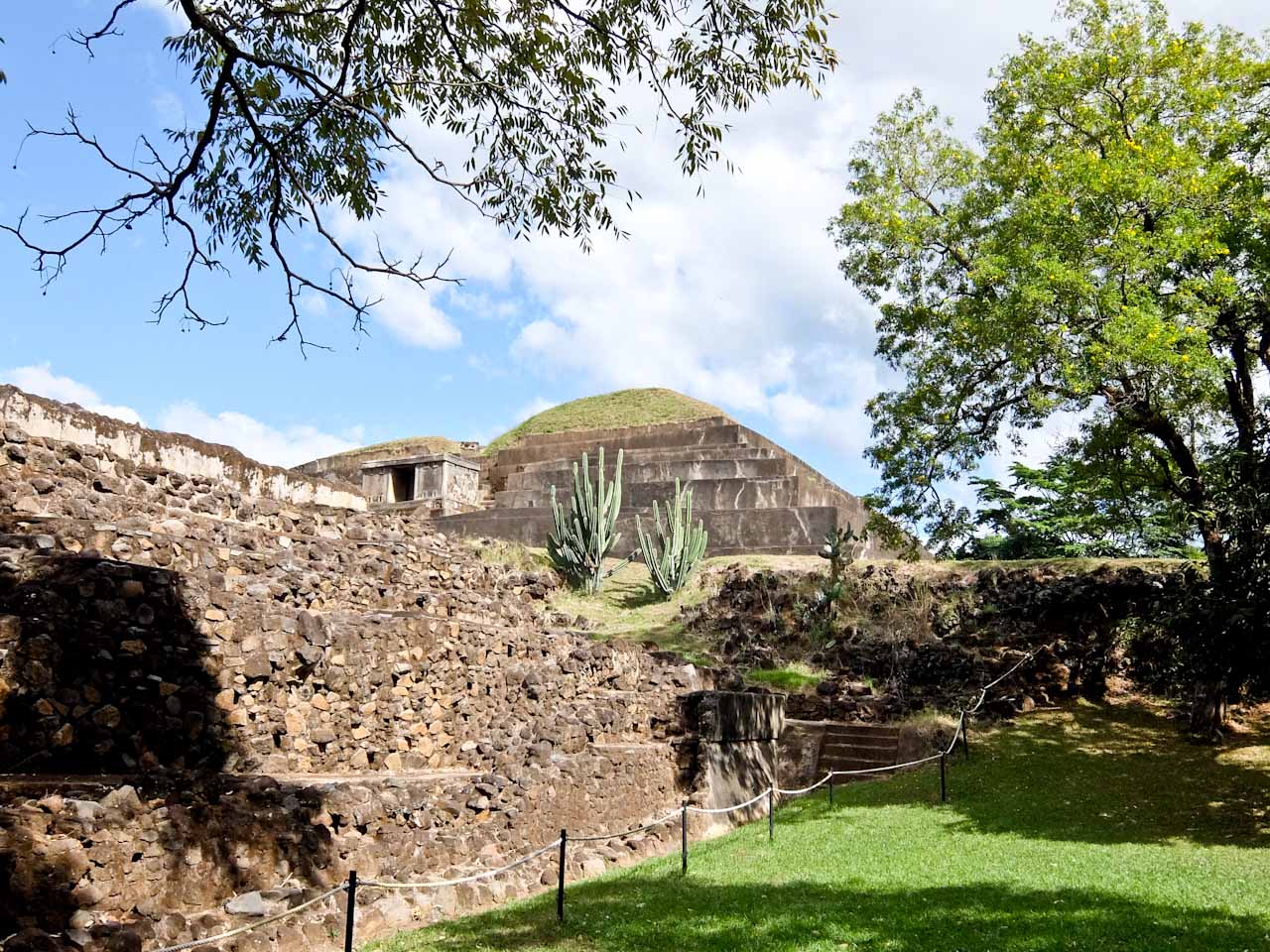 In the K'iche' language Tazumal means 'pyramid where the victims were burned' and this 10 square km site was first settled around 5000 BC. Much of it is still buried but the two main pyramids were excavated in the 1940's and covered in the cement to preserve them. That's been recently removed to reveal the original stone-and-mortar construction. A chain fence prevents access directly onto the pyramids, but you can still walk around them to get a sense of scale.
Ruta de las Flores
Winding through the hills in the North West of the country is the Ruta de las Flores, connecting a number of small villages, set amid coffee plantations. Red tiled roofs and cobbled streets confirm to the classic colonial style, with a white washed church dominating each village square. On weekends they hold food festivals, but even during the week, it's still worth seeing how they make Chorizo in the local market.
Ataco is home to an amazing display of colourful murals which cover almost every wall. The story goes that a hippie couple, after serving time in prison for drugs offences, came here to start an art gallery and painted the outside of their shop. The locals liked it so much that soon the whole town was covered. Nearby Juaya also has a few, but its claim to fame is the regular weekend Feria Gastronomica .Here you can sample some of El Salvador's typical dishes such as Pupusas and Carne Asada.
Cerro Verde National Park
El Salvador is a land of earthquakes and volcanoes and Cerro Verde has three of them – Izalco, Santa Ana and Cerro Verde. The last is long extinct and you can take a trail around the crater, through the forest, which takes about an hour. You'll need more time and a guide to climb the other two.
Santa Ana is the highest in the country standing at 2381m and takes around two hours to get to the top. Inside is a steaming crater lake and there are tremendous views to the Pacific. Izalco, just opposite, has been in continuous eruption for 160 years with last one in 1966. It's known as the "Lighthouse of the Pacific" as its fire could be seen by ships between 1770 and 1958.
Suchitoto
47 km north of the capital are the cobbled streets and whitewashed buildings of this pleasant colonial town. This area saw some of the bitterest fighting of the war and some of the airplane wreckage has been preserved. The town is now making its name as an artistic centre with an annual arts and culture festival every February. There are boat excursions on Lago Suchitlán and it's one of the most laid back spots in the whole of El Salvador.
Pacific Surf
Of course the first tourists to make it back here were surfers, determined to take advantage of the phenomenal breaks. These days, La Libertad is known as "Surf City" and stages surf competitions for all levels. The sea is warm all year round and the black volcanic sand lends a stark beauty to the coastline. Boutique hotels are sprouting by the sea and the whole area is moving upmarket. You can still find cheap restaurants, however, where you can feast on ceviche to your heart's content.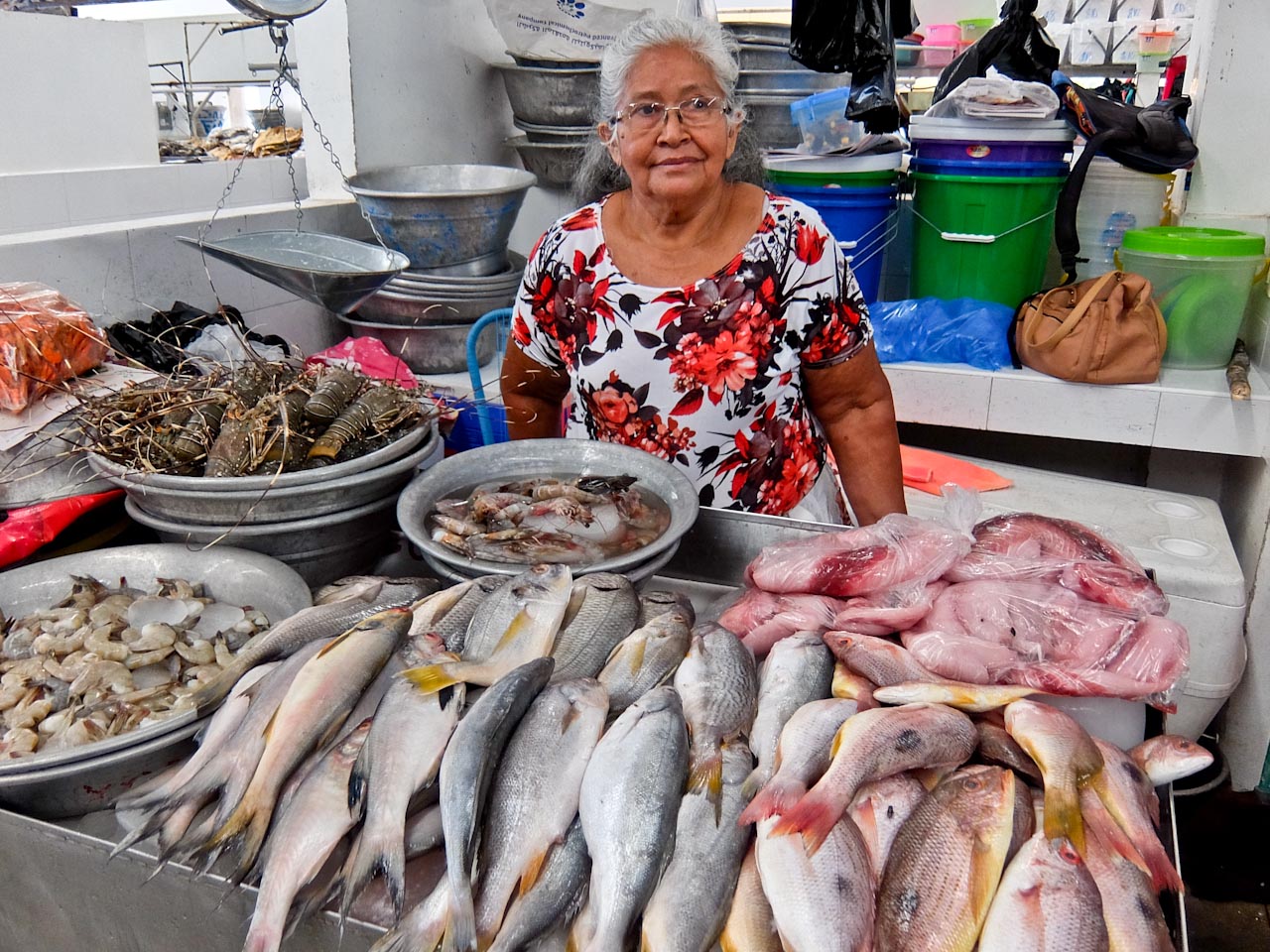 Factfile
GO: There are no direct flights from London, so fly via Dallas with American Airlines or via Madrid with Iberia.
INFO: El Salvador Travel has tourist information.
STAY: San Salvador – Hyatt Centric is brand new.
Cerro Verde – Casa 1800 has spectacular sunset views of the volcanoes.
Ataco – Casa Degraciela is a colonial mansion right in the centre of town.
La Libertad – Casa de Mar is right on El Sunzal Beach.
EAT: Santa Ana – Lovers Steak House is good for meat.
Cerro Verde – Crater Coffee Bistro is just below the Santa Ana volcano.
Ruta de las Flores – El Jardin de Celeste serves good local food near Ataco.
San Salvador – Relajo is a typical Salvadorean restaurant in Zona Rosa
La Libertad – Mercado del Mar has fish specialities straight from the sea.